Noite Branca of Braga is an annual cultural initiative held in Braga, Portugal. Organised by the city hall to celebrate the city, promote its infrastructures and invite all quadrants of the community to participate in the many activities that take place.
In 2015, from September 11 to 13, Braga offered the biggest and most ambitious Noite Branca that ever took place in Europe. The event drove many thousands of people to the northern Portuguese town, with more than one event per hour, free of charge, in a weekend of culture, music, entertainment and urban experience, designed for all ages and all tastes.
The branding and design had to reply to the plurality of the event and provide clear and functional maps, programs and timetables for the many thousands who transited through the various venues.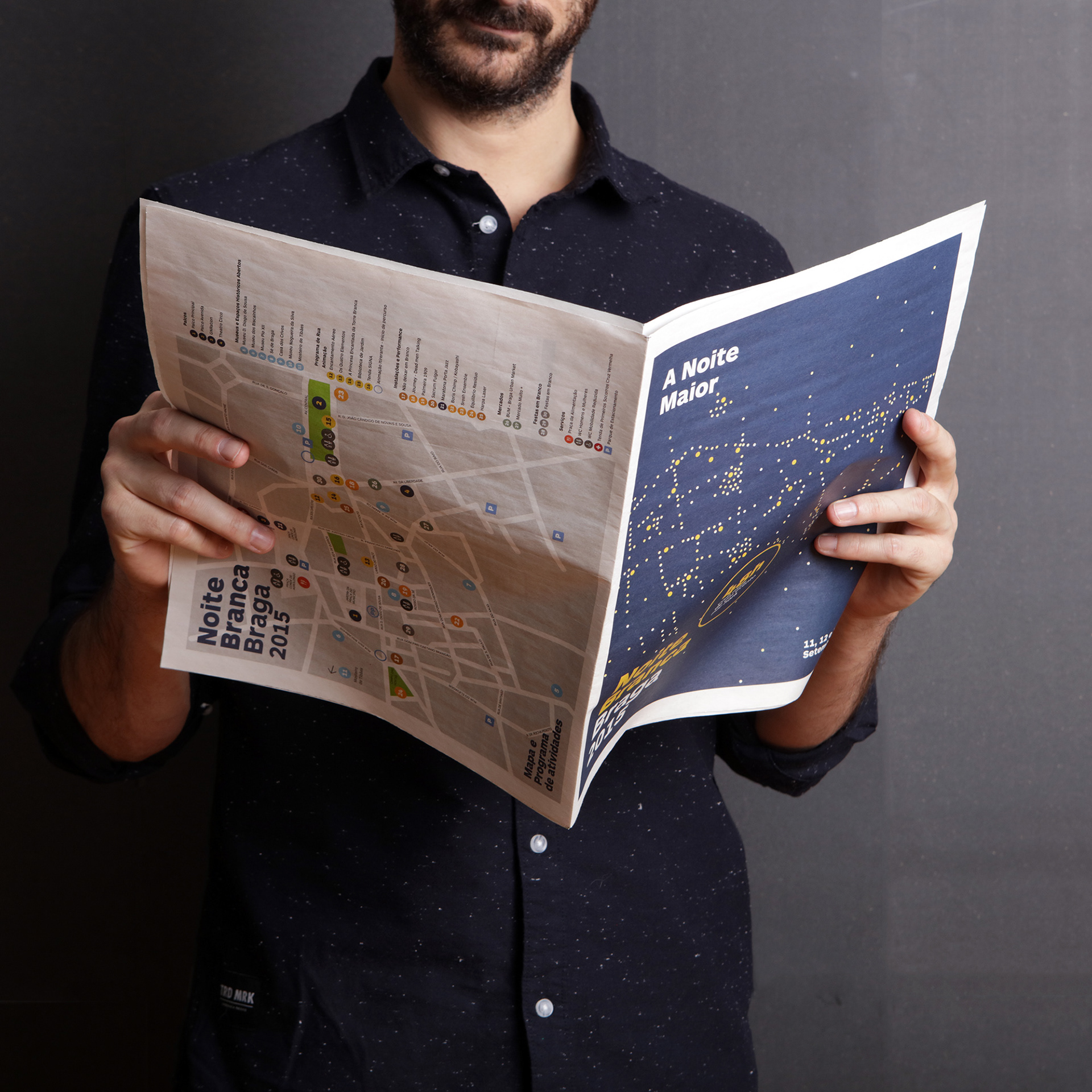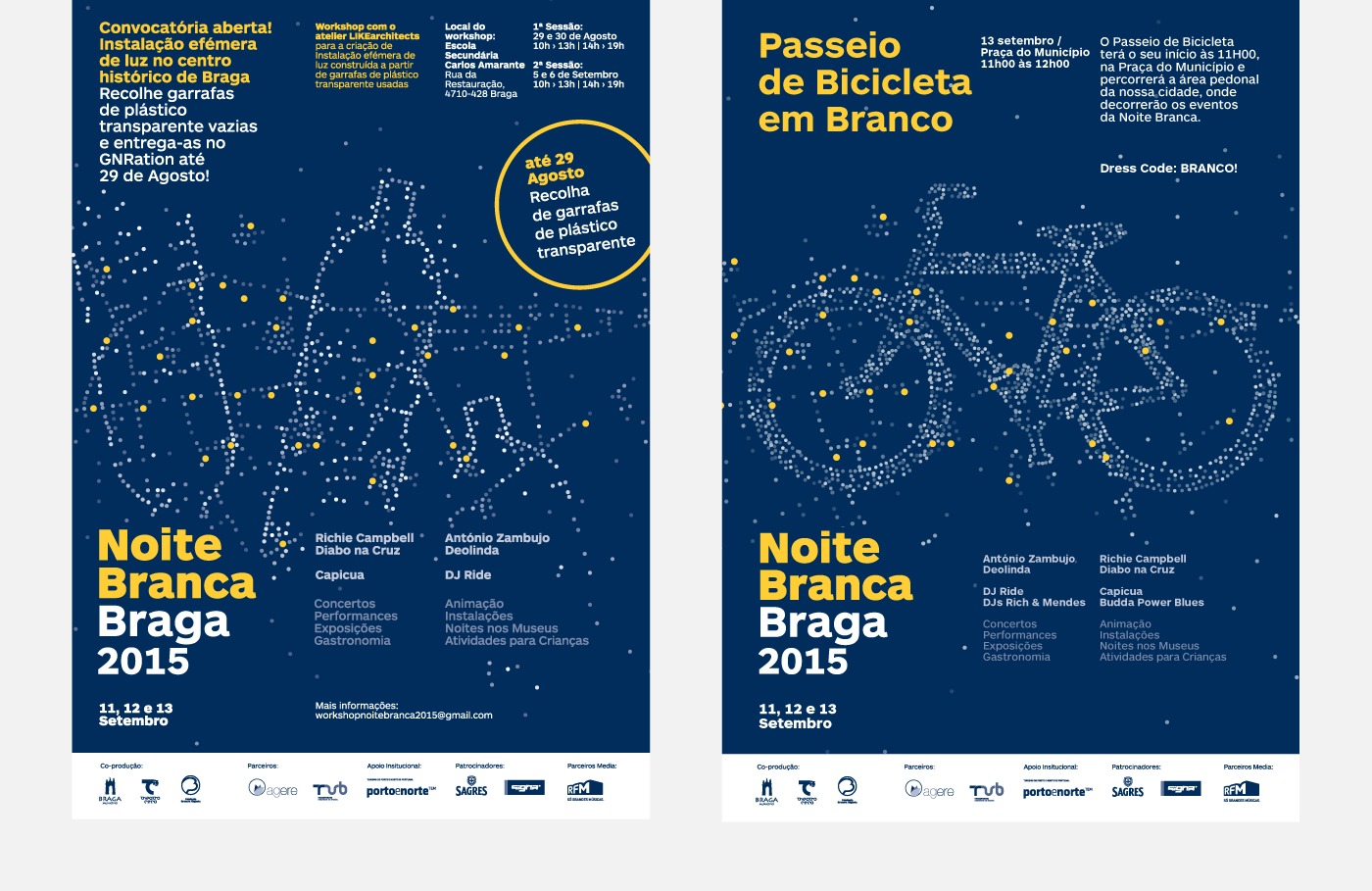 Project developed at united by.
Creative direction: Miguel Palmeiro
Design: Emídio Cardeira, Joana Babo and André Covas
Coordination: Joana Borges